Journal of the Society for Terrorism Research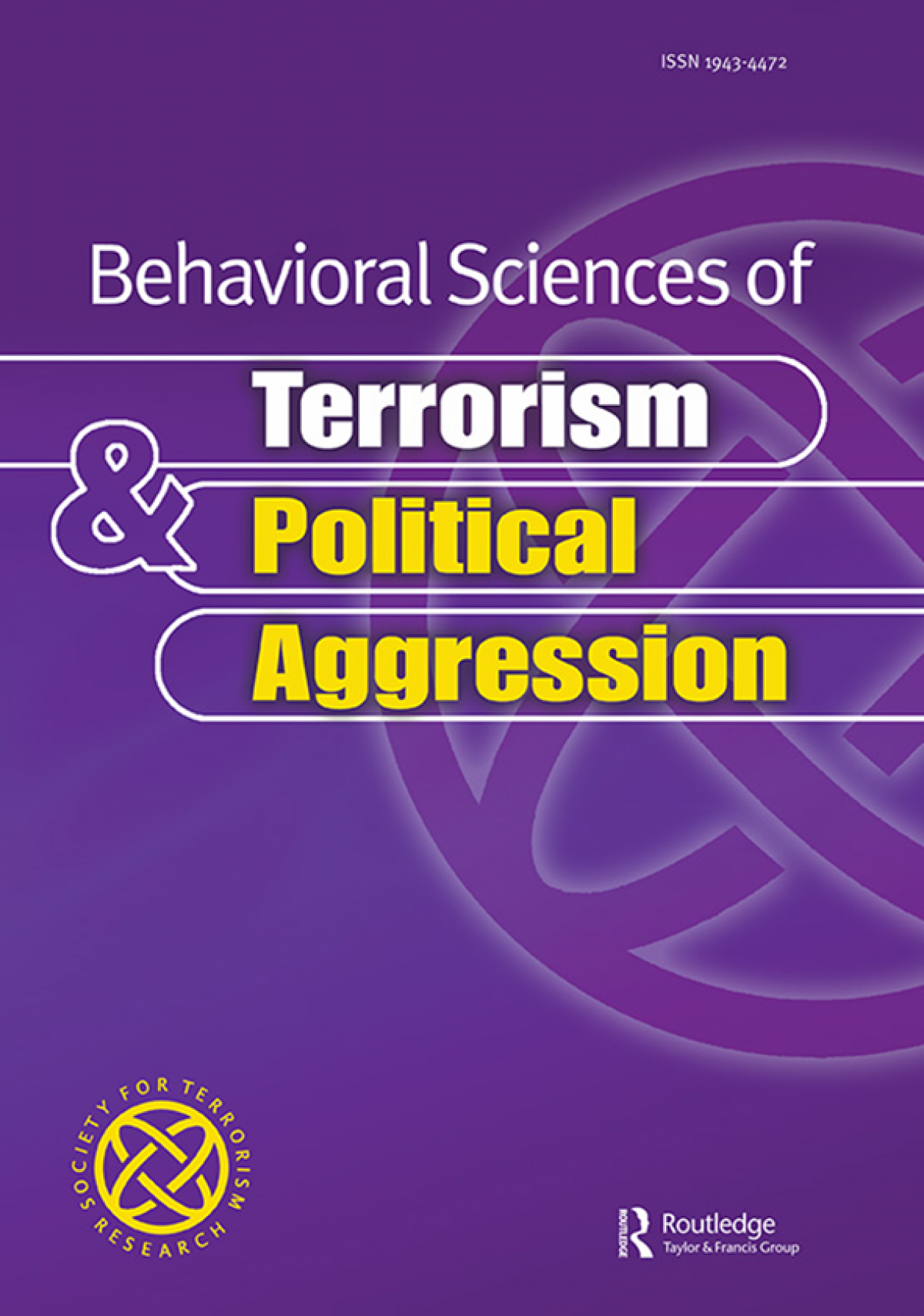 Terrorism as a tactic has been used by political and ideological groups for thousands of years. Behavioral Sciences of Terrorism and Political Aggression aims to address the complex causation and effects of terrorist activity by bringing together timely, scientifically and theoretically sound papers addressing terrorism from a behavioral science perspective. The journal is not intended as a forum for articles presenting policy or strategy analysis or those highly driven by opinion, but instead will publish empirical and theoretical papers, book reviews, letters to the Editor and invited visionary pieces by leading experts in the field, which have a strong base in behavioral science research. The articles will also draw on insights from related disciplines, including anthropology, economics, history, political science, nonlinear dynamic systems, and sociology. Articles will address such questions as:
What are the conditions that lead to the use of terrorist tactics?
How can future terrorist attacks be predicted?
How can terrorist attacks be prevented, or at least reduced?
How are terrorists recruited?
How can would-be terrorists and potential supporters be diverted?
How do societies move towards democracies that do not foster terrorism?
What is the impact of terrorism on societies that have been attacked?
What are the effects of counterterrorism efforts on societies where such efforts are ongoing?
How can recovery from the effects of terrorism on individuals and groups be expedited?
Peer Review Integrity
All articles in this journal have undergone rigorous peer review, based on initial editor screening and anonymized refereeing by at least two independent referees.
See the current edition of Behavioral Sciences of Terrorism and Political Aggression at Taylor & Francis Online.
Instructions for Authors including Submission Guidelines are also available on the Taylor & Francis website.

Join STR
Join the Society for Terrorism Research and receive the STR Journal as well as electronic access to articles.
Rachel Monaghan, Ph.D.

Coventry University, UK

Lyndsey Harris, Ph.D.

University of Lincoln, UK
Abdolhossein Abdollahi, Ph.D.

The University of Texas at El Paso and El Paso Community College, USA

Mary Beth Altier, Ph.D.

New York University, USA

Tina Billington-Hughes

De Montfort University, UK

Joel Busher, Ph.D.

Coventry University, UK

Jonny Byrne, Ph.D.

Ulster University, Northern Ireland

Darin Challacombe, Ph.D.

Fort Hays State University, USA

Violet Cheung, Ph.D.

University of San Francisco, USA

Raquel da Silva, Ph.D.

University of Coimbra, Portugal

Reham El Shazly, Ph.D.

Arab Academy for Science, Technology and Maritime Transport, Egypt

Shandon Harris-Hogan

RADAR Solutions and University of Oslo, Norway

Tarela Juliet Ike, Ph.D.

Teesside University, UK

Gráinne Kelly, Ph.D.

Ulster University, Northern Ireland

Malgorzata Kossowska, Ph.D.

Jagiellonian University, Poland

John Bahadur Lamb, Ph.D.

Staffordshire University, UK

Mark Littler, Ph.D.

Liverpool Hope University, UK

John F. Morrison, Ph.D.

Maynooth University, Ireland

Sam Mullins, Ph.D.

Daniel K. Inouye Asia-Pacific Center for Security Studies, USA and University of Wollongong, Australia

Justin Quinn Olmstead, Ph.D.

Sandia Laboratories, ASI, USA

Pieter Nanninga, Ph.D

University of Groningen, The Netherlands

Kumar Ramakrishna, Ph.D.

Nanyang Technological University, Singapore

Elanie Rodermond, Ph.D.

Vrije Universiteit Amsterdam, The Netherlands

Joshua Skoczylis, Ph.D., J.P.

University of Lincoln, UK

Tali K. Walters, Ph.D.

Society for Terrorism Research, USA
Samuel Justin Sinclair, Ph.D.